Travel and Comfort Systems
Offer ends: September 30, 2017
The BMW Travel & Comfort System is a practical solution for any family excursion. With an array of accessories available, customize your BMW to suit your needs and sense of style. Be rest assured that these accessories are designed to adapt and carry out the job at hand. 
From the months of July to September, receive a Free Base (value of $35) with the purchase of a Travel & Comfort System.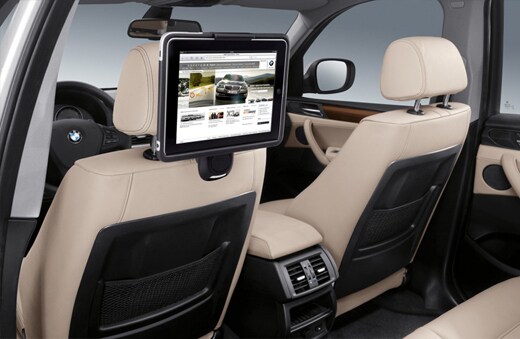 iPad Holder $175 
The ipad holder features openings for all connections, microphone and speakers. Includes 360° screen rotation, office mode which allows for backseat reading, writing emails, chats, etc. Easy to fold up or remove when not in use.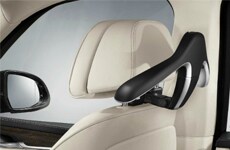 Clothes Hanger $81 
The modular system is based on a frame which
simply attaches between the head restraint mountings.
The Clothes Hanger allows articles of clothing to be
stored on the back of the seat rest so that
they can be carried without the risk of getting dirty.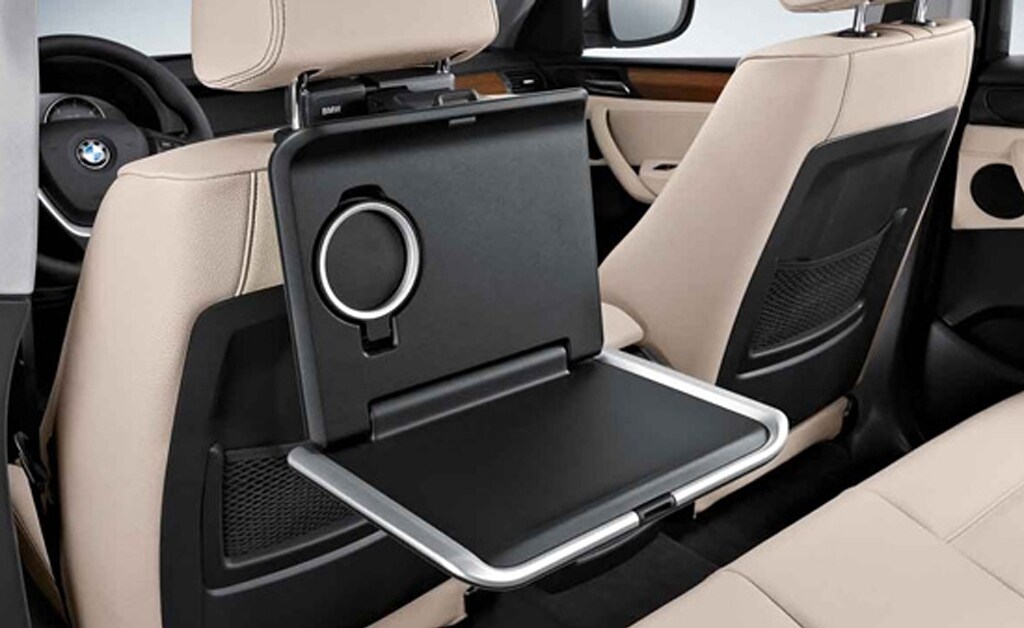 Universal Table $120 
The handy folding table, is easily fitted to the Travel and Comfort System's base carrier. The height and angle of the folding table can be adjusted and also offers an integrated cup holder with chrome ring.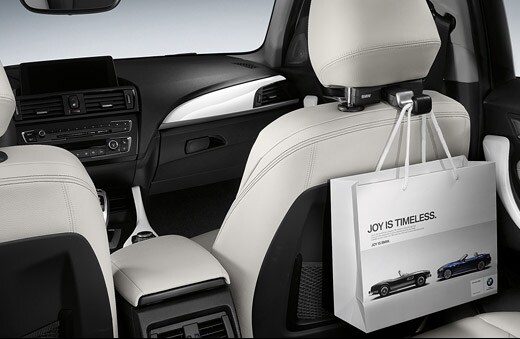 Universal Hook $34.25
The universal hook allows articles of clothing or lightweight bags to be stored on the back of the seatrest so that they can be carried without risk of soiling from any dirt in the footwell. 
---
Visit BMW Grand River at 1800 Victoria Street North, Kitchener ON or call (519) 747-0269 to purchase your Travel & Comfort System today.